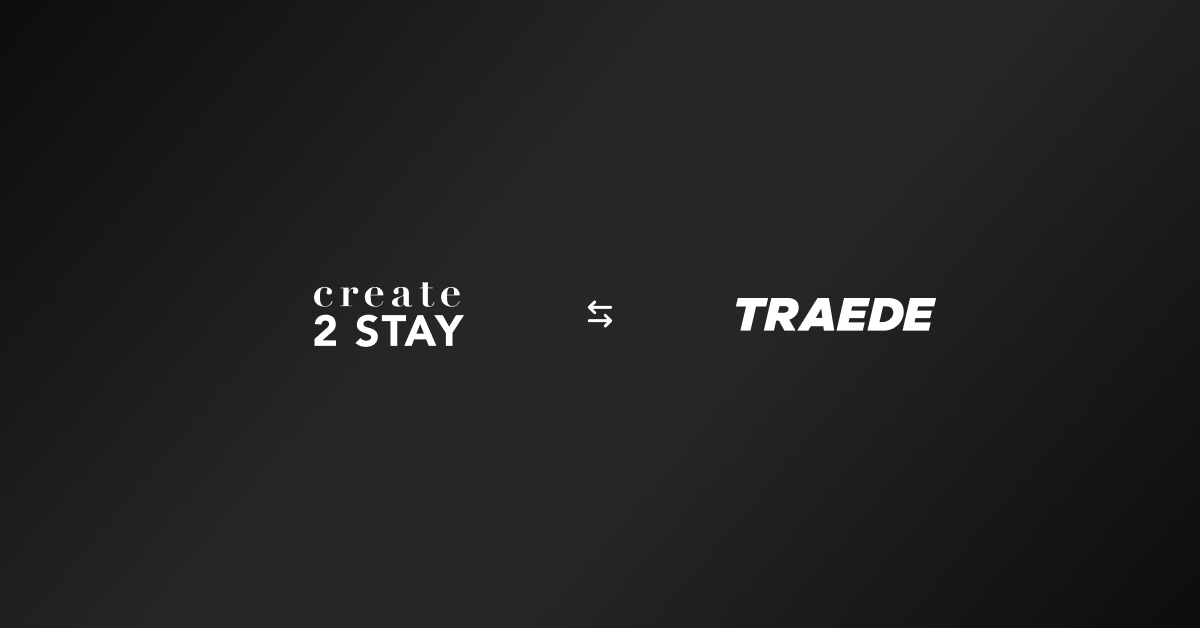 Today we are delighted to announce our newest integration partner create2STAY. 

create2STAY is a unique solution that allows brands to become part of the growing second-hand market. 
The platform enables brands to re-sell second-hand products seamlessly and as part of their existing brand universe on their B2C shop all while removing the hassle and complexity.
As a full-service solution create2STAY handles the logistics, cleaning, repairs and photos too.

Using TRAEDE'a tailored ERP solution you can now enjoy full control and visibility directly from within TRAEDE. This means you can create and handle all products that are traded-in exactly the way you are used to and seamlessly sync the products to your new re-sale platform. 
Make sure to reach out to us if you want to hear more.