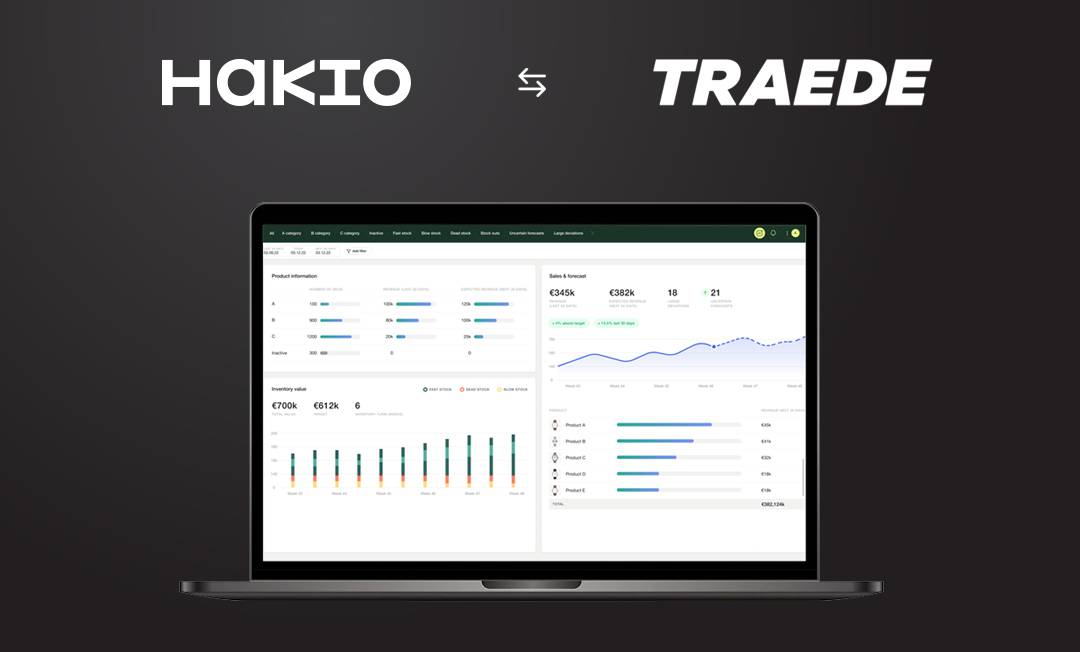 We are excited to announce our integration partnership with Hakio. Hakio can help e-commerce brands with advanced demand forecasting. These days it is difficult to navigate fluctuating demand and uncertain supply chains. Hakio is here to better help you navigate your brand through these challenges.
Our integration will synchronize relevant product-, inventory- and sales data to Hakio. Hakio will use advanced algorithms to better predict your demand.
Features in the Traede – Hakio integration
Connect your product-, inventory- and sales data to Hakio
Avoiding the manual forecasting process. With different software integrations, time will not be wasted by continuously fetching and updating data.
Increasing product availability. With more accurate forecasts and reorder recommendations, companies can avoid stockouts to a greater extent.
Reducing inventory levels. With visibility into slow-moving and dead stock, as well as future demand. Proactive inventory decisions are suggested to reduce the capital tied up in your inventory while improving availability.