We are pleased to announce that we now offer 2 new integrations to the Dutch market. We have been working on these integrations for some months now and are finally ready to go-live.
The first new integrations for the Dutch B2B market, which fully integrates into the Traede B2B Sales System platform, so that Dutch fashion and lifestyle brands can come up and running is the company called Picqer.
Traede integration to Picqer
Picqer is a Dutch warehouse management software for webshops!
With Picqer in your warehouse, you'll never stand alone. We support you in everything that happens within your warehouse. From smart purchasing to processing and shipping your orders.
Connecting Picqer to your warehouse and shops is done before you know it. Within 1 day you are online with Picqer and able to ship your orders 5 times faster.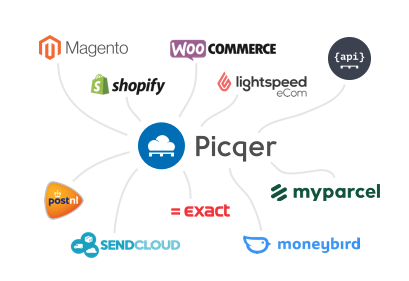 We are super excited about the integration from your business platform Traede, which now will offer full integration to the Picqer warehouse management system.
Traede integration to Exact
Exact is a cloud business software platform for SMEs and their accountants.
Exact is the business software market leader in the Benelux. We are the go to provider for companies looking to automate their accounting, financial, ERP, HRM and CRM processes. We also offer a range of industry specific solutions to fully manage all of your business processes needs.
We are very proud to now offer fully integration from the Traede platform to the Exact platform for further optimizing the Dutch B2B business within the fashion and lifestyle industry.